After having multiple kids, a hungry husband and a budding career… I tried to minimize kitchen time and have it ready for the week.
The key is preparation!
These recipes are simple and easy and you can also change it to your liking! I like to cook a bunch of my scrumptious Mexican chicken and build on it all week. 
In this Week Night Chicken Recipes, we will be making:
The
most crucial part
again is preparation! To start off all these great recipes, you must first begin with creating your Crock-Pot concoction. This will usually take about 6-7 hours for all the ingredients and yummy juices to soak into the meat. I suggest to do this the night before or before you leave to go to work/run errands:
To Begin With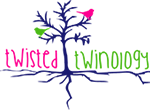 Crock-Pot Chicken
Total Time
7
hours
10
minutes
Ingredients
3

Chicken Breasts

skinless and boneless

1

jar

Salsa

1

can

Black Beans

1

pckg

Taco Seasoning

1

can

Corn
Instructions
To begin with, you are going to gather all your ingredients to create your delicious Crock-Pot chicken! In your Crock-Pot, put 3 boneless & skinless chicken breasts while adding 1 packet of taco seasoning, 1 jar of salsa, 1 can of black beans, and 1 can of corn. This will be the base for your yummy tacos!

Once your chicken and different ingredients are all mixed together and settled, cook your chicken for about six to seven hours.

Once they have cooked for about this duration of time, take out the breasts and chop or shred however you like it and add it back in the Crock-Pot for another hour.
Once you have created your delicious Crock-Pot Chicken, you can go ahead and choose from these recipes on what meal you would like to prepare for your family, friends or roommates.
Our mom was very creative in the kitchen so don't be afraid!!