Hi, I'm Shari!
"Teri and I have had our ups and downs through our own journeys (in our younger years mainly), but we have always remained close and are best friends."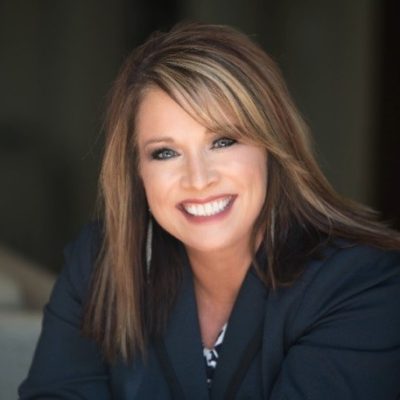 Hey, I am the oldest twin (by five minutes) and as a child the fatter one! I am 51 years old, have been married to my husband Trey for almost 27 years and we have three beautiful children and two spoiled dogs. Our oldest son, Bo is 24 years old, lives a successful life in Washington DC. Our daughter, Hayden is 22 years old, just graduated from the University of Georgia (as where her older brother and dad did as well) has moved to California to start the next chapter in her life. She will be working in the Fashion Merchandising industry. Our youngest child, Jackson is 16 years old, the only child at home (not sure he loves having mom and dad's full attention) a new driver and in 11th grade in High School. He is an avid sports lover!
Not only am I the oldest fat twin, I am the third middle child and called amongst my siblings as the "Golden Child." I also think I was the more dominant twin as a child and then as we grew up Teri became the more dominant person and me the people pleaser.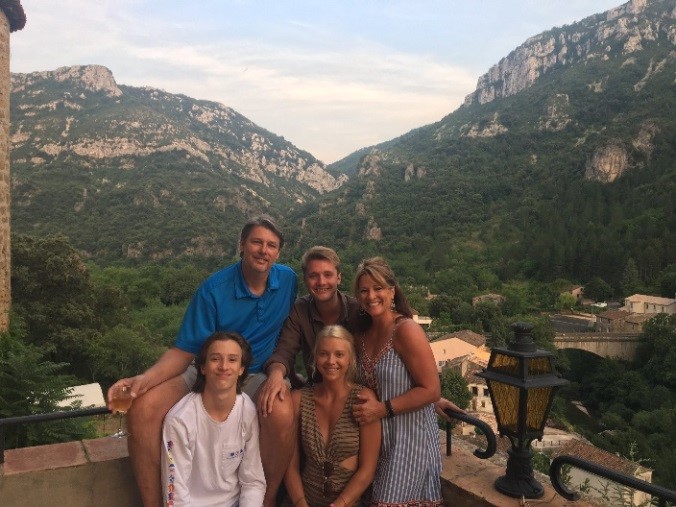 We grew up in a rural small town in Indiana and then in 9
th
grade and 15 years old my mother and very ill step father moved Teri and I
(
our older siblings were out on their own at this point) to a new growing town in Florida. We moved during Christmas break in the middle of my freshman year. Teri and I cried all the way to Florida and for six more months after that.
But wait, what next?
I went to a beautiful college in Kentucky, University of the Cumberlands
(
I still make my children go see it every year!) Teri and I were very much ready to have a break from each other after high school
(
this school wanted us in every class together). I moved to Kentucky, I didn't know a sole and it was the scariest but most exciting time of my life. I graduated from college and moved to Atlanta, Georgia and started my career. I was 22 years old, knew no one and was in the biggest city of my life. It was exhilarating. Two things happened, I begged Teri to come live with me and she moved about six months later, and this is where I fell in love with my husband. We worked at the same company and we married the next year. Oddly, I said I would never get married and never have children; it wasn't something I was interested in. But God took me a different wonderful route when I met Trey.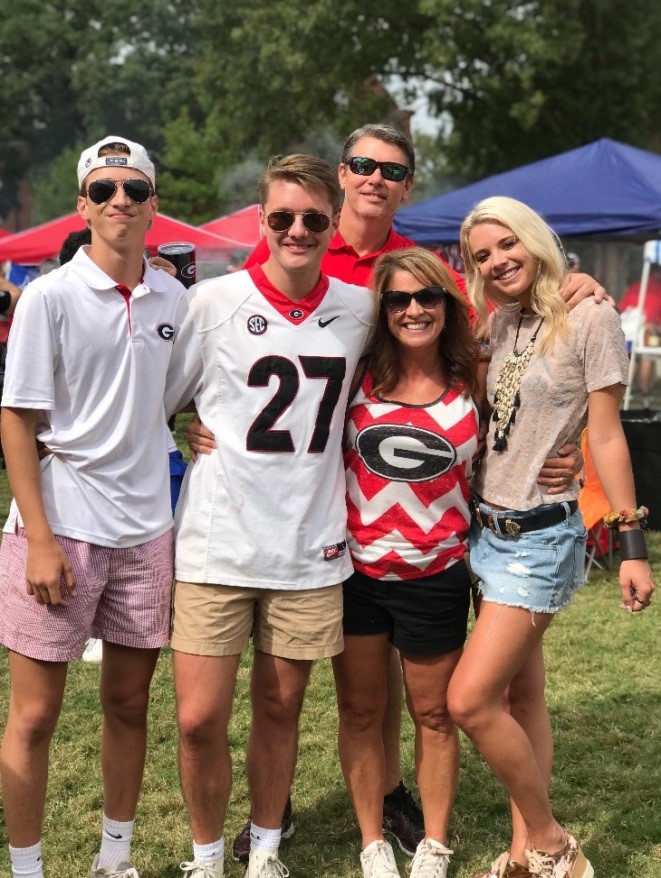 Trey and I started having children soon into our growing careers, we had two small children and we were both fighting to climb the ladder. When I had my third child I knew it was time to stay home and raise my children instead of everyone else, this was the toughest decision I have ever made walking away from my career, but also one of the best decisions I have ever made. I went back to work after being home for 10 years, I work remotely, and I love what I do! I am an Executive Recruiter for Private Equity, Hedge Funds and Wealth Management firms. I have a wonderful business partner and even though we are night and day we have an amazing business and work ethic!
Our Twisted Journey
Teri and I have had our ups and downs through our own journeys
(
in our younger years mainly), but we have always remained close and are best friends. We have lead very separate lives however we ended up so intertwined and lucky to have each other. We live close by and my husband actually introduced her to her husband, so we are all best friends. We feel so blessed and lucky.
We have talked about starting this website for years. We are hoping to offer advice to raising multiples, being a multiple, juggling a career, being a stay at home mom and much more. We hope sharing our journey helps your journey!