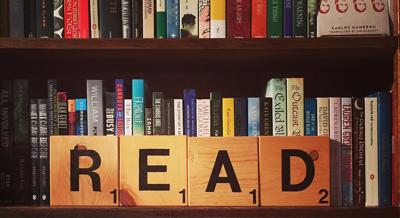 As a parent, we run a thousand miles a minute trying to manage all the things we must do in one day. Each stage of raising your children, working, being a spouse/partner, and taking care of the home sometimes we forget to take care of ourselves.  It's true, right?  So, I wanted to bring back the timeless benefit of encouraging you all to join a book club!  I found that it was wonderful and beneficial!  However, a book club is NOT to add stress but to take away the stress and give you a few extra calm moments in your day.  With that said, here are my top tips for joining or hosting a book club:
Book Clubs are what you make them, and I don't like to make it stressful.  I was blessed to have my family recommend doing a book club that was "when you can read and find time." We set it up for a month and if you could read the book GREAT and if not, no pressure!  Love this.
We assigned each person a month (or two) for a calendar year to pick a book for all of us to read.  We created a group message via our iPhone to discuss with each other. 
Your group can be big or little it does not matter, we started with 12 people and ended up with 8 people that were regularly involved.  We appreciate all trying but understand other things come up and take priority.
We did not put pressure on in-person meets monthly, we decided to do it on facetime or via our group message.  This was great for us but if you prefer to meet monthly then do it.  Group meetings in person is always a win-win!
Each person that was up to pick a book could present three to the group to choose from or the person could just pick the book.  There was no right or wrong.  I am a decision-maker and always picked my book!  But my niece likes to have choices and would present two or three to the group to help decide which one to pick.  Again, there is no right or wrong, the goal is just to have some time to yourself.
Book categories are endless, we had self help to romance to mystery to thrillers…. you get the picture.  But what I loved about it was I was reading books that were outside of my usual comfort zone.  Which I enjoyed learning about new authors and books.  It really opened my eyes/brain up to new books that I never even considered!
I learned more about my family, what the like, what the think and how they see life.  It was refreshing to learn more about my sister, nieces, sister in laws and friends.  We became closer through this book club.
We had more to talk about, getting together was so fun but now even more fun because we would talk about books, or books we liked, didn't love or ones we can't wait to read. It was providing a sort of conversation that was above and beyond what we usually would discuss.
Just feeling like an adult or person again.  For me, I felt more empowered because I was involved in a group and was with people that understood me more and talked with me sometimes about sensitive information. 
Bottom line – fantastic way to connect with people! Because you can connect with people all over the world!  The beauty of technology makes this possible for us!
These are my top ten reasons to join a book club! Reading is good for you and helps us all! Plus, you make new friends and reconnect with old friends. Think through hosting a book club, be open minded to inviting people that you don't know so well to people that you do know very well. I have an ongoing list of books on my "notes" section on my iPhone that I want to read, because there are endless amounts of books to read! This will help you in more ways than you know. Start connecting now and enjoy this opportunity to grow and learn!
Also, share with us the books you love, we would love to hear from you!