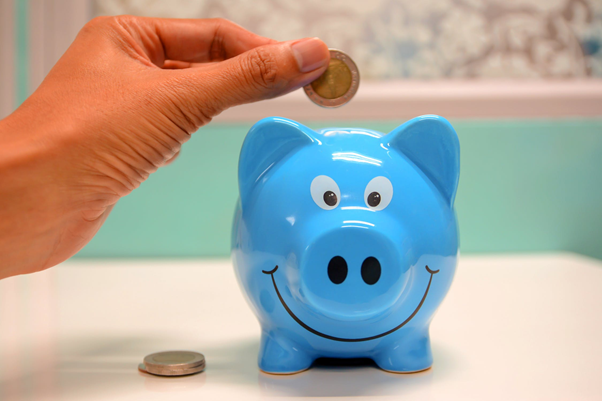 As a parent, you don't just have to worry about taking care of yourself financially. You also have children who you need to support. This added pressure can make money management a source of stress, especially for younger parents who don't have much experience with finances. One survey of millennial parents suggests money is their biggest concern. There's no need to stress, however. With a bit of effort and oversight, you can take care of your entire family's financial needs. Find out how it's done below.
Start by creating a foolproof budget.
If you find yourself wondering where all of your money has gone by the end of every month, you will benefit from a budget. This allows you to monitor exactly where your money comes from — and goes to. Start by creating a list of your various sources of income, as well as all of your expenses, from entertainment to food. Then, come up with a monthly plan, allotting a set amount of cash to each expense.
You can also include expense categories like savings or investments. Once this is done, you know exactly what you can afford to spend on various aspects of day-to-day life throughout the month. Use an expense tracker app to keep an eye on your spending. If you're looking to cut down on spending in certain categories, check out online couponing sites, like SmartSource, which provides grocery coupons.
Make your home eco-friendly and money-saving.
Your house is a haven for your family. You want to feel safe and comfortable here. Knowing that it's environmentally friendly can bring added peace of mind. You can make your house both money-saving and eco-conscious with various projects. To conserve water, for example, install a toilet specifically designed to use less water. To save on heating and cooling costs, add storm windows, which help keep you cozy and safe from drafts.
The Department of Energy also offers rebates and savings for taking energy-efficient steps like installing solar panels. An online database lists your options on a state-by-state basis.
Start looking for ways to invest for the future.
You probably have long-term goals for your family, like upgrading to a larger house if you have more kids and expand your clan. Putting aside money now will ensure you can achieve such goals when you're ready. Instead of investing in savings accounts with low interest yields, however, look for other options.
If you're new to investing, index mutual funds are a safe bet. They focus on diversifying your investments across a group of securities, so if one area does poorly, you can still maintain a strong portfolio overall.
Pursue higher education in business
So you want to re-invest in yourself for your family's future but you need a sure fire path. Look no further than an MBA to help you climb the corporate ladder. Not only can an MBA increase your financial prospects immensely, but it can also lead to growth in other areas of your life. The added business acumen and growing network can provide you with more opportunities to grow well after you get your MBA. Also, the addition of leadership skills that can help improve how you interact with and inspire others can also lead to growth at home.
Set aside money for your little one's education now.
The student debt problem is notorious. According to Forbes, student debt accounts for the second largest amount of money owed by Americans to lenders. Only mortgage debt exceeds student debt. Minimize the amount of money your children will owe if they pursue a college education by starting to save now. It's never too early to start.
One possibility is a 529 plan through which withdrawals spent on specified higher education expenses avoid federal tax. Additionally, a 520 isn't considered a parental asset and can thus help your child secure a favorable FAFSA loan in the future. Other options for preparing for college tuition are to invest in low-risk mutual funds or bonds.
Follow these tips and you can be confident in your ability to take care of your family financially. The key to success is combining smaller day-to-day steps (like using coupons) with larger big-picture planning, like saving for your kids' college tuition. The money management pointers described here have you covered on all fronts.
For more parenting tips and inspiration, visit Twisted Twinology.