One of the recipes I can't leave without and have used more than any other is my Mother-in-Law's Crock-Pot Mac n Cheese. I have taken this to every party and it is gone before I know it! We use this at holidays, tailgates, and so many different kinds of event and is definitely a crowd pleaser.
TeRessie's Crock-Pot Macaroni and Cheese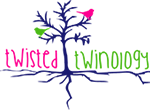 1 8 oz Box Macaroni
1/4 cup Butter
1 tsp Salt
3 cups Sharp Cheddar Cheese (grated)
1 1/2 cup Milk
1 large can Evaporated Milk
1 Egg (beaten)
Black Pepper
Cook the Macaroni as directed on the box, set aside. Next, grease the crock pot with butter, then add in the cooked macaroni.

In another bowl mix melted butter, canned milk, milk, one egg, cheese, salt and pepper.

Once you have finished mixing all these together, pour this over macaroni.

Then place several slices of cheese over top and then place the lid and cook 3 to 3 1/2 hours on low.