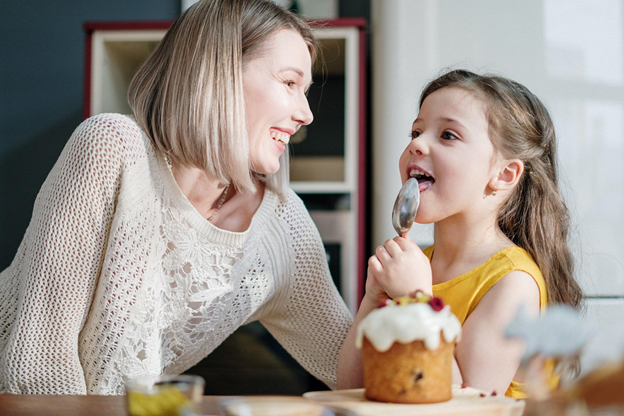 Baking provides many benefits for adults — not only is it great for stress relief, but there's also a comfort factor that comes with the scent of warm, homemade treats. Baking is also a wonderful activity for kids since it can help them learn about responsibility, boost self-confidence, and teach them valuable life skills that can translate into opportunities down the road. Getting your little ones involved in the kitchen might even inspire you to look for opportunities of your own by starting a business! Twisted Twinology shares some of the benefits of baking with your children and how to turn a hobby into a career.
Think about a business model.
If you're interested in starting a baking business of your own, think about the direction you want to go in. Many entrepreneurs start out small to keep their overhead low, working out of their homes rather than renting a commercial space. But as a baker, you might want a large kitchen. One easy way to find inspiration is to visit local bakeries to get a feel for how they run things. This can help you envision the direction you want to go in, and you can champion a small business and the community while you're there since many local bakeries donate goods to community outreach services.
There are lots of things to think about when it comes to starting a business, including how to protect your assets. Creating an LLC can be extremely beneficial for entrepreneurs because it prevents liability for business-related debts, but there are several steps involved and every state has its own rules. Read up on how to form an LLC so you can be prepared. Keep in mind that while there are some fees involved, you can save money by hiring a formation service to file the paperwork rather than an attorney.
Give them the skills.
If starting a business isn't in the cards right now, you can still help your children learn valuable skills that will benefit them for years to come and possibly even allow them to start a business when they're older. Utilizing math skills for measurements, learning kitchen safety rules, and reading and following recipes are all great lessons for kids of just about any age. If you use healthy ingredients, you'll also teach them how to take care of their bodies.
Older kids might enjoy turning their skills in the kitchen into a small business of their own, so talk to them about how to manage their money and ideas. Finding success in a venture at an early age can help foster confidence, boost self-esteem, and teach a child important lessons about dedication and perseverance.
Savor your own benefits.
Not only can baking with your children benefit them, but it can also have a profound effect on you. Spending quality time with your little ones while creating something you'll enjoy together can reduce stress and anxiety, create stronger familial bonds, and help you feel more accomplished. Remember that baking and healthy eating can go hand-in-hand if you utilize fresh, natural items, so do some research on the best and most sustainable ingredients to use for your recipes, and talk to your kids about the importance of quality.
Baking can provide wonderful opportunities for you and your family, so if you've never tried your hand at whipping up a pie or some pastries, think about the benefits! Keep communication open with your little ones to help them understand kitchen safety as you enjoy your time together.
Thank to our guest writer: Emily Graham